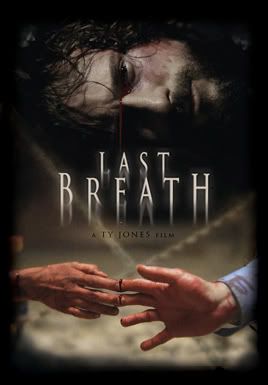 In "Last Breath" we find a husband and wife, whose marriage is built on shifting sand, who find themselves imprisoned by a sadistic killer – forced to make choices that will ultimately determine their family's survival or demise.
The best way for me to define "Last Breath" in the most primitive fashion would have to simply be what "Saw" could have been but fell short of over and over again. Normally I am very leery of "trap" based horror films as I was never a fan of the "Saw" franchise or any of the clones that came to light after its success. I am very pleased that I gave this film a chance because it turned out to be a remarkable piece of cinema and an mind blowing example of cross genre entertainment blending horror/drama/romance not only successfully but in such a seamless way you'll find yourself on a rollercoaster of different emotions as the movie progresses something that I can honestly say I have not experienced in a very long time.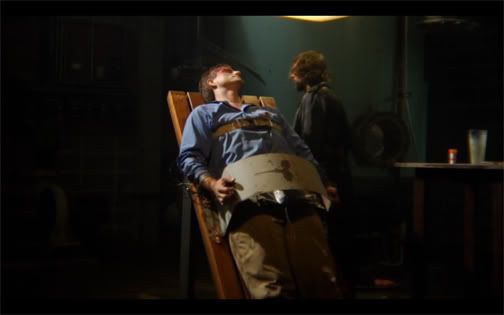 Story wise "Last Breath" is nothing short of remarkable a stunning display of solid writing through strong character development, very believable portrayal of various human emotions, and an ending that will leave you amazed at the fact you were not only directed by Ty Jones to feel fear and tension but also moments of sadness and even segments of starry-eyed induced romantic thoughts, a truly impressive feat for an indie horror film to say the least.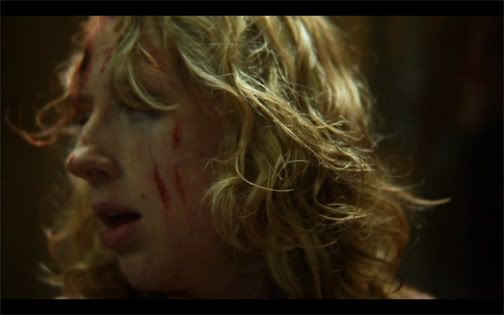 Unlike "Saw" the traps found in "Last Breath" all seemed very believable and doable which aided greatly in me enjoying it as much as I did. But in the end my favorite feature of "Last Breath" was just the depth of the story and the way it plays out to an ending that some may find a bit cheesy but personally it has become one of my favorite plot twists and lands "Last Breath" a very high recommendation from myself for all Liberal Dead readers to give this movie a chance.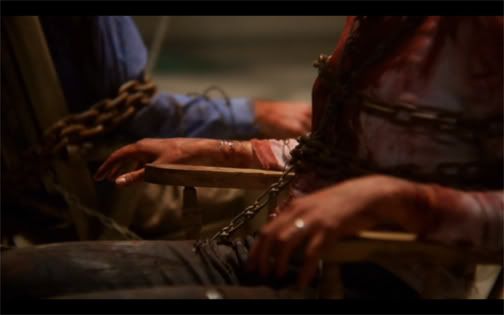 On behalf of The Liberal Dead I give "Last Breath" a well earned 9 out of 10 and award for best use of romance in a horror film in a long long while.
9/10
– Ted "Ritualistic" Brown